Hydraulic Airless for paint , satin plaster and one compenant polyurethane elastomers New HP5 airless with gasoline engine is designed and engineered for for single component polyurethane coating materials, paints and satin plasters. Pressure capacity up to 250 bar enables user to spray various materials at desired volume. It is equipped with a 15 mt length hose and spray gun. The gasoline engine allows worker to work in all work sites. It can also be adapted easily to all kinds of other painting uses.
 

Metric

Imperial

Weight

103 kg

228.2 lbs

Hose Diameter


8mm

5/16in

Fuel Capacity


3,1lt

0,8gal

Power Source


Gasoline/Benzinli

Maximum Hose Length


30 m

98,42 ft

Flow Average


4,3lt/min

1,13gal/min

Maximum Working Pressure

250bar

3625psi

Height

100cm

40in

Width

60cm

24in

Lenght

90cm

36in
Genset And Compressor Entegrated Spray Machine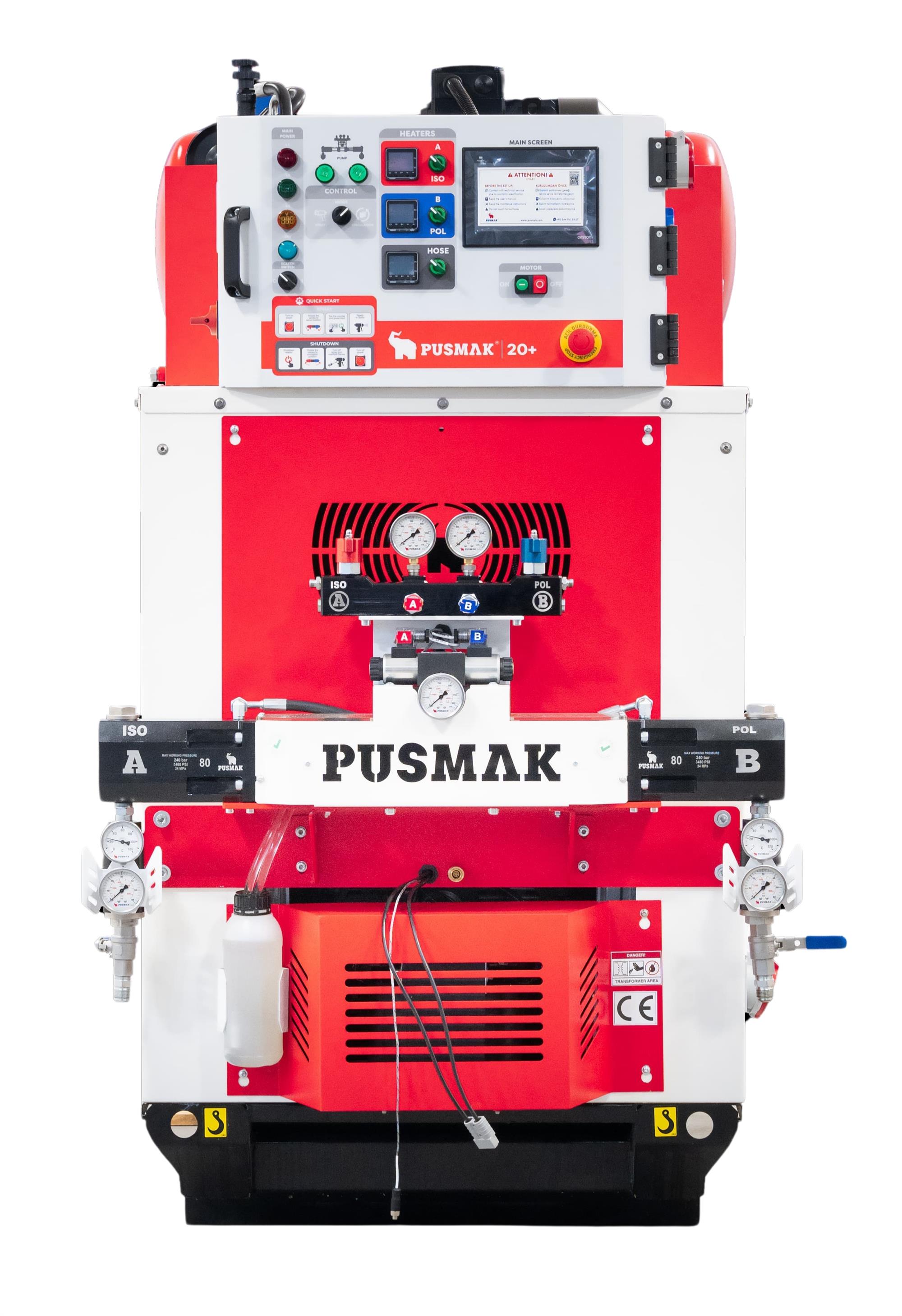 It is a product option designed for regions where electricity supply is difficult.
A 6-8 Bar air compressor is also integrated into the system, which is built on a -40 Kva diesel generator.
- Compact product consisting of Machine + Generator + Compressor can also be used independently of each other. In business areas where electricity supply is possible, it can work with electricity from the main grid, or the generator can be used alone for any external needs.
Weight 

1250 kg

Total Power

25600 watt

25,6 kw

 

Sizes 

  Yükseklik

    En

 Uzunluk

    219 cm  

 103 cm

 154 cm

Type of fuel used

Dizel

Max.  Power 

35 kw

35 kVA

-

Frequency (HZ)

50 Hz

 

-

Fuel Consumption (lt/hour)

 Prime %100

8 lt/hour

Prime %75

6 lt/hour

Prime %50 

4 lt/hour

Fuel Tank Capacity

60 lt

 

 

Cooler Oil Capacity

8,5 lt

 

 

Power Source

3 Phase

380 Volts

 

Air Tank

100 lt

 

 

Pressure

6 - 8 Bars

 

 

Compressor Type

Coupled Piston Compressor

Pistonlu Akuple

 

Power 

5.5 hp

4 kw