In this article, after telling you the difference between open-cell polyurethane foam and closed-cell polyurethane foam, we will talk about their usage areas, advantages and disadvantages. 
How Effective is Open Cell and Closed Cell Spray Foam Insulation? 
Many people prefer to insulate their homes, workplaces and structures of various natures for various reasons. The most common reasons for insulating are minimizing energy costs, improving environmental conditions and reducing noise.
 There are many different types of insulation that can be used. While some customers and installers choose to use fiberglass or felt insulation to insulate homes, experts know that spray foam is the most effective and longest-lasting option. 
What is Open Cell and Closed Cell Spray Foam, What are the Differences Between them?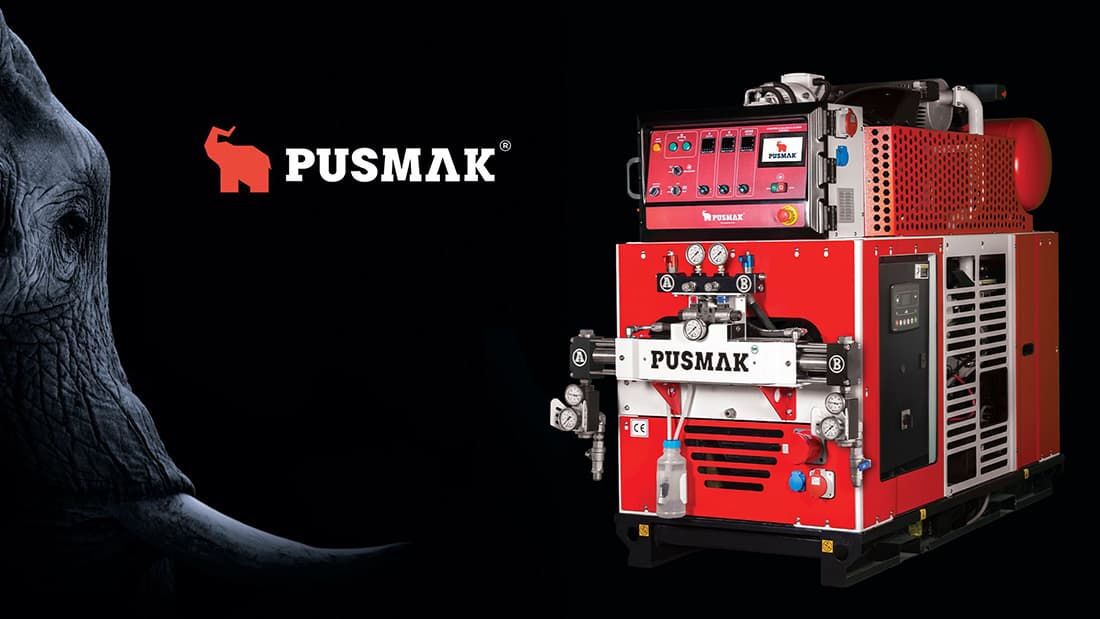 There are two main types of spray foam insulation materials: 
Open cell polyurethane foam,
Closed-cell polyurethane foam. 
While both outperform traditional insulations, there are important considerations as to which one should be used on which project, when and how. 
The key difference between the two types is the total R-value, which rates the material's resistance to heat flow. The higher the resistance R value to heat flow, the more heat resistance you will get.
Open-cell foam is less dense and consists of free-flowing air within spaces where foam cells do not form and interlock. 
Closed-cell foam is much denser, therefore it is not porous in its composition. For this reason, the air is trapped inside. It takes more of this type of foam to fill the same space that open-cell foam would occupy, as the cells of the foam are bonded closer together to form a tighter, water-resistant layer. 
Open-cell spray foam insulation contains fewer chemical ingredients. Open-cell spray foam is generally less expensive. 
In which areas is open cell spray foam insulation effective? 
Due to its porous nature, this insulation is not water resistant. Therefore, it is best used when the humidity in the area is less. In other words, open-cell foam is used indoors or in areas where water is much less likely to enter. 
While open-cell spray foam is a good air barrier, here's the trick you should know and not ignore: 'it's not a good solution for water, moisture and vapor barrier'. 
Each insulation type is assigned a specific "R-value" indicating how much air the insulation passes. The higher the R-value, the tighter the pores and the more air-restrictive. 
Open-cell foam insulation has an R-value of 4.3. Open-cell spray foam is far superior at reducing sound, rather than letting in less air and preventing heat from escaping. It would not be wrong to say that the most effective and preferable most important function of open-cell spray foam is its effect on noise reduction. 
Since open cell spray foam provides noise reduction effect, it is mostly used in interior walls, it is preferred in such tasks and projects. When used on open-cell spray foam interior walls, it works well as a soundproofing barrier and performs effectively in reducing noise levels. 
Open cell spray foam application area is limited as outdoor use is not recommended.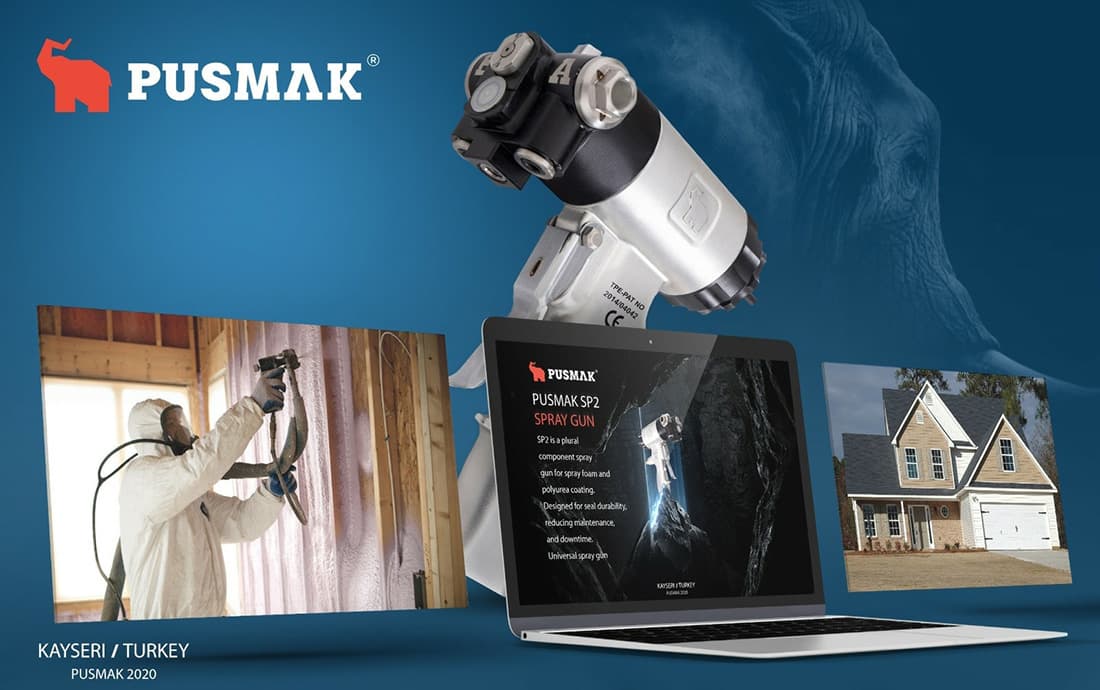 What are the features of closed cell spray foam insulation? 
Closed cell spray foam insulation is an excellent barrier to air and water vapor as opposed to using open cell spray foam. 
In which areas is closed-cell spray foam insulation effective? 
When sprayed closed-cell spray foam insulation, the propellant adds an extra layer of insulation, increasing the R-value of this type of insulation to 6.0.     
Since this type of foam is open and non-porous, it has a sealing feature that does not allow heat to escape while maintaining warmth on the other. 
The closed or sealed nature of the cells improves the moisture resistance and weather resistance of the product and gives added strength to the substrate once applied. 
For these reasons, closed-cell foam generally works better at insulating walls and areas at or below ground level, such as basements and crawl spaces. 
Closed-cell foams are often used where greater strength is needed, such as commercial roofs. 
Rainwater can often get into exterior walls. Therefore, open-cell foam without moisture barriers is not ideal for these areas as it allows water to penetrate through its pores.
Closed-cell foam can also be used in interior walls, but it is often not very profitable to do so in non-commercial building areas due to the cost of implementation. Therefore, it is not preferred. 
Closed cell spray foam insulation is perfect for outdoor use, such as roofing, and you can easily opt for it. You can use closed cell spray foam insulation anywhere in a home or building where insulation is required. You may have a preference in these subjects and areas. But for money-saving reasons, contractors, installers, and customers often choose closed cell foam for spraying exterior walls.
Open-cell foams and closed-cell foams can both be very effective for insulation within a home or building. But keep in mind that closed-cell foams are functionally superior when exposed to outside weather conditions.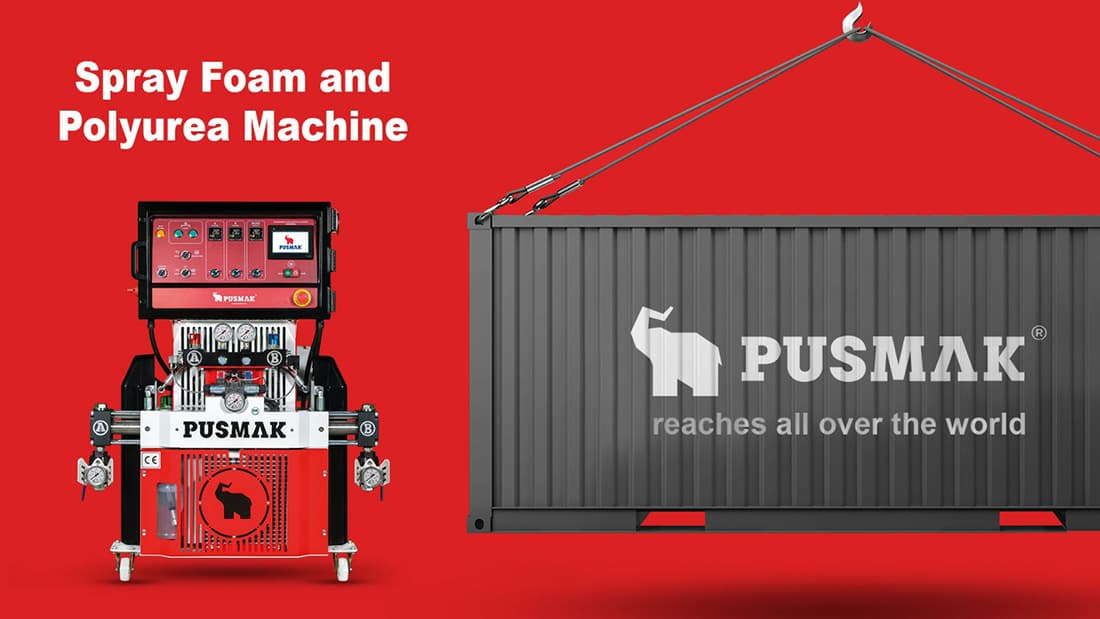 What are the Benefits of Open Cell and Closed Cell Foam? 
When the foam is sprayed, it expands into small cracks and cracks in the wall. This creates an extra layer that prevents hot or cold air from escaping outside, as well as preventing hot or cold outside air from getting in. 
The density of the spray foam also acts as a soundproof barrier that can keep the interior of a home quiet, even the noise level between rooms, by blocking out the auditory components. 
The most important reasons for choosing spray foam include keeping the heat inside, not letting in the hot and cold air outside, and sound insulation properties. However, other reasons for preference should not be overlooked: 
Tightly sealed outer walls create a barrier that is more resistant to the ingress of allergens such as pollen through crevices and cracks. 
Likewise, it plays an important role in keeping out unwanted harmful pests such as insects and rodents. For these insects that find their way through small gaps in the walls, entry is severely restricted by the foam that occupies these gaps, especially the closed-cell foam material. 
Foam spray is long-lasting. Therefore, once applied, any need for reapplication or modification may be required after a very long time. 
Although there is a regulatory provision guaranteeing that it can bear the load of walls and the house, natural events are not addressed in these regulations. Foam insulation also acts as a bonding agent, increasing the strength of walls in the event of heavy snow, strong winds, storms, hurricanes or even earthquakes.
When Not to Use Spray Foam Insulation 
While spray foam has many excellent benefits, it has some limitations to consider. 
In some places the use of spray foam is not recommended. In some cases, its implementation may not be 100 percent safe. For example, spray foam should not be used to insulate a wall that will be left in the middle of an open area being used.
In general, the insulation is covered with Drywall or wall covering, which not only acts as a smooth surface for painting, but also as a protective layer in case of fire. Although some spray foams are approved for indoor use, most require a protective barrier or coating to be applied to the finished foam surface.
Is it easy to procure spray foam equipment and supplies? 
Choosing between spray foam options can be confusing for new spray foam businesses. 
A wide variety of spray foam equipment and materials are available in this regard. Depending on the type of job you or your company want to do, there are many options available, from large mobile spray foam equipment to a simple portable spray foam insulation kit. 
Spray foam equipment and materials are so diverse, how should we choose? 
Choosing which material to use is actually quite simple. However, there are a large number of material manufacturers on the market. Of course, this makes it a bit difficult to choose a specific manufacturer and product. 
As you know, one sized dress is not suitable for everyone. Expert training is vital to understand your specific spray foam needs and requirements and to find a practical, effective and quality solution to them. Pusmak Makina will help you choose the most suitable material for your project. 
It will guide you through which type of foam you should apply for the best results. In terms of spray foam training and information about spray foam, Pusmak Makina is the best, shortest, practical and profitable way for you to see the equipment and get help in evaluating your special needs. Pusmak Makina offers you the opportunity to ask many questions to learn about the subject and your business. 
Collaborating and being in agreement with Pusmak Makina while choosing the equipment, materials and training alternatives that will serve your customers in the best way will add profit to your income and ensure that you get what you deserve. 
Please contact Pusmak Makina so that we can assist you in your new job with a polyurethane machine.